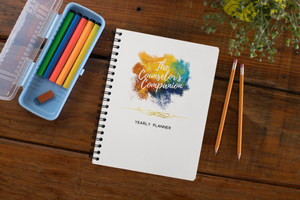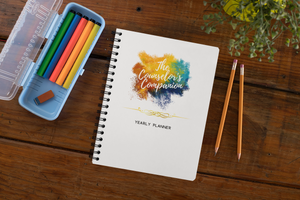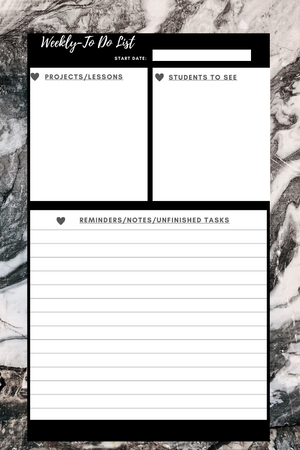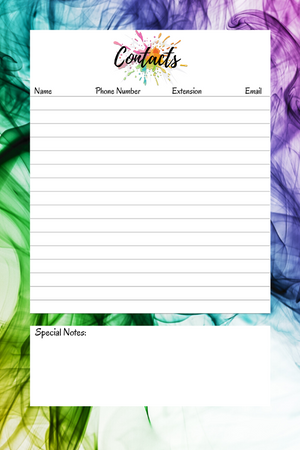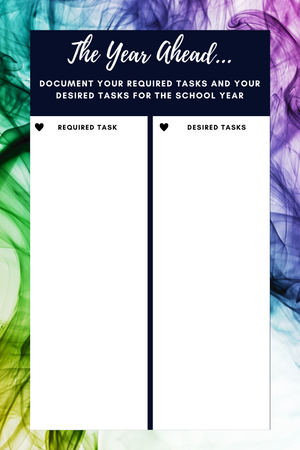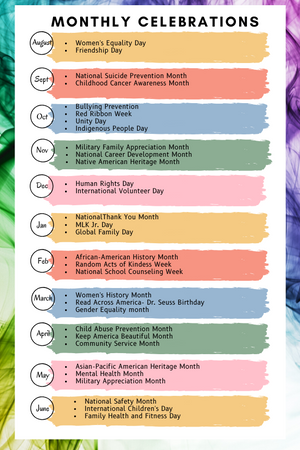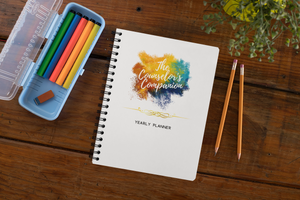 The Counselor's Companion
Do you need a planner that works specifically for you?  Not a planner that adds stress by feeling guilty if you don't use it daily?
You are in luck! The Counselor's Companion is just right for you. This 6x9 planner is small enough to fit in your bag, but large enough to plan your week and days on the go. 

Don't worry about using it daily if you don't want to, The Counselor Companion is undated. When use it, start fresh on the week(s) when it is most helpful, and don't stress if you miss a day. 

Special Color Feature Pages:
Monthly Celebration Page- Never forget another celebration or activity that you need to promote in your building
Contact Page- jot down all of the important numbers or contacts that you may use this school year
Wishlist- at the start of your year, record all of the things or projects that you want to complete
The Year Ahead- document all or your required tasks and your desired tasks/projects